CALL 872-7737
We solve problems between wildlife & people.
The majority of our calls are to exclude bats, squirrels, raccoons, birds and snakes from the living quarters, attics and crawl spaces of residential and commercial buildings.
We rescue animals trapped in buildings and locate and remove dead animals from homes and businesses.
See short Videos of what we do:
https://www.youtube.com/watch?v=0vi1PoWfNG0
We can be reached by calling:
(910) TRAPPER
(872-7737)
or
Email us at: [email protected]
Ask about our Military and Senior Citizen discounts!
We DO NOT charge for most inspections!
CAUTION: If a bat is inside your home -- isolate it inside an unoccupied room and call Animal Control or local law enforcement. If you have had contact with a bat or raccoon or other animal you suspect to be rabid ---- call the Health Department or 911 and wash the infected area with soap and warm water for at least ten minutes. It is important for the animal you came in contact with to be tested for rabies. If it is not found and tested, you will have to have the post-rabies vaccination series of shots.
READ MORE HERE: http://www.cdc.gov/rabies/exposure/animals/bats.html
If you have a cat or dog problem
call one of the following numbers:
-----------------------------------------------------------------------------------------------------------------------------------------------
Bladen County Animal Control ---------------------862-6918
Columbus County Animal Control -----------------641-3945
Cumberland County Animal Control --------------321-6852
Cumberland After Hours Emergency Number --323-1500
Harnett County Animal Control ---------------------814-2952
Hoke County Animal Control -------------------------875-4148
Lee County Animal Control -------------------(919) 776-7446
Moore County Animal Control -----------------------947-2858
Richmond County Animal Control ------------------997-8288
Robeson County Animal Control --------------------865-2200
Sampson County Animal Control -------------------592-8493
Scotland County Animal Control --------------------277-2490
If you would like to adopt a pet or
have one that needs a good home,
contact one of the following:
The Haven Friends for Life -- 875-6768 [email protected] http://thehaven-friendsforlife.org/
Fayetteville Animal Protection Society -- 864-9040 /Shelter 864-2077 http://fapspet.org/directions.html
Thundering Paws -- 858-2771 -- www.thunderingpawsinc.org
A Shelter Friend -- 645-4146 -- [email protected] AShelterFriend.org
Like us on Facebook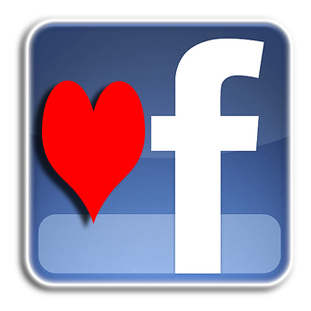 We answer nuisance calls for the following critters: Barn Swallows, Bats, Beaver, Blackbirds, Bobcats, Chimney Swifts, Coyotes, Deer, Feral Cats, Flying Squirrels, Gray Foxes, Gray Squirrels, Groundhogs, Moles, Muskrats, Nutria, Opossums, Otters, Pigeons, Rabbits, Raccoons, Red Foxes, Skunks, Snakes, Sparrows, Starlings, Voles, and Weasels.
We take nuisance wildlife calls from the following cities, towns and communities:
Ardulusa, Arran Lakes, Beard, Beaver Creek, Bethany Crossroads, Bones Ford, Bonnie Doone, Bordeaux, Bougainville, Brentwood, Bridle Creek, Broad Acres, Cambridge, Casablanca, Carlos, Cedar Creek, Clairway, Cliffdale, Colonial Heights, Cottonade, Country Club North, Cumberland, Dogweek Acres, Eastover, Elease, Englewood, Eureka Springs, Eutaw, Falcon, Fayetteville, Fenix, Forest Hills, Fort Bragg, Foxfire, Glenbrook, Glendale Acres, Glenhaven, Godwin, Grays Creek, Haymount, Hermitage, Hickory Grove, Highland Acres, Highland Village, Hillindale, Holly Springs, Hollywood Heights, Hope Mills, Huntington Park, Judson, Kingsford, Kirkwood, Kornbow, Lakedale, Lane, Lena, Linden, Loch Lommond, Lockwood, Manchester, Mayfair, Montclair, Murray Hills, Myrtle Hill, Northwood, Oakdale, Oakland, Owens, Peters Creek, Pine Knoll, Pope Air Force Base, Queensdale, Rivercliff, Rollingwood, Roslin, Shaws, Shenandoah, Slocomb, Spring Lake, Stedman, Summer, Talleywood, The Greens, The Lakes, The Oaks, Timberlake, Tokay, Vander, Vanstory Hills, Village Green, Vineland Park, Wade, Waters Edge, Westchester, Westwood, Williams Village, Winter Park, Woodbridge, Woodfield and Woodlea in Cumberland County.
Antioch, Arabia, Ashley Heights, Ashmont, Bowmore, Campbells Crossroad, Duffies, Dundarrach, Edinburgh, Five Points, Gaineys Place, Gold Hill, Hickory Grove, Hillcrest, Inverness, Johnsons Mill, McCain, McFarland, Montrose, Raeford, Rockfish, Sandy Grove, Saunders, Silver City and Timberland in Hoke County.
Aberdeen, Addor, Cameron, Carthage, Dover, Eagle Springs, Eastwood, Edgewood Terract, Elberta, Foxfire, Garners Store, Garren Hill, Glendon, Harris, Haw Branch, Hill Crest, Hog Island, Jackson Hamlet, Jackson Springs, Jugtown, Knollwood, Lakeview, Lincoln Park, Lobelia, Manly, McConnell, Midtown, Monroetown, Mount Pleasant, Murdocksville, Narrow Ridge, Niagara, Parkwood, Pine Hill, Pinebluff, Pinehurst, Pleasantville, Putnam, Robbins, Roseland, Samarcand, Seven Lakes, Silver Springs, Southern Pines, Spies, Taylortown, Thomas Crossroads, Vass, West End, West Philadelphia, Westmore, Whispering Pines and Zion Grove in Moore County.
Alfordsville, Allenton, Alma, Barker Ten Mile, Barnesville, Bellamy, Bloomingdale, Buie, Buies Neck, Echo, Elrod, Fairmont, Five Forks, Floral College, Gaddysville, Hammond Crossroads, Hestertown, Holmesville, Horse Neck, Howellsville, Ivey Crossroads, Kingdale, Leggett Crossroads, Lowe, Lumber Bridge, Lumberton, Marietta, Maxton, McDonald, McMillan, Moss Neck, Oakland, Oakton, Orrum, Parkton, Pates, Pembroke, Phil, Philadellphus, Powers, Proctorville, Prospect, Purvis, Raemon, Raynham, Red Banks, Red Springs, Rennert, Rex, Rowland, Saddletree, St. Pauls, Shannon, Smiths, Stewart Crossroads, Tolarsville, Wakulla and White Pond in Robeson County.
Abbottsburg, Ammon, Baltimore Center, Bladen Springs, Bladenboro, Bluefield, Burney, Butters, Carvers Creek, Clarks Crossroads, Clarkton, Colly, Council, Duart, Dublin, East Arcadia, Elizabethtown, Elkton, Everson, Johnsontown, Jerome, Kelly, Lagoon, Lisbon, Long View, Mount Olive, Murphytown, Newlight, Red Hill, Richardson, Rosindale, Rowan, Ruskin, Smith Crossroads, Suttons Corner, Tar Heel, Tobermory, Westbrook, White Lake, White Oak, Yorick and Zara in Bladen County.
We're always looking for ways to help market our wildlife damage control services. Thumbtack is a good way to help show off our expertise in providing affordable, quality wildlife damage control service. Check out my listing to learn even more about what I do! You can check out our services by clicking on the following link:
http://www.thumbtack.com/Wildlife-Damage-Control-Agent-Fayetteville-NC/service/113225